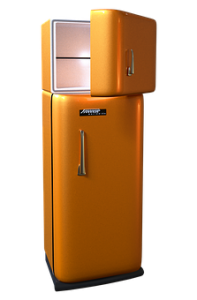 We get numerous calls every day stating;
• The fridge is not working
• My fridge is not cooking as it should
• The doors of the fridge won't close appropriately no matter how hard I try
• There is some troubling noise originating from my fridge
• The thermostat in our fridge has stopped working
And many more disconcerting messages.
When you have an issue with your fridge, no matter how little it is, it can adversely affect the food you have stored in it; thus you may end up counting losses or going hungry. We understand this, and this is why we are dedicated to providing fast, trusted, and highly affordable refrigerator repair services.
The primary causes of refrigerator repair
Here are a few of the most common causes of refrigerator issues that we have figured out.
1. Thermostat failure- when the thermostat or the cold control stops working, it causes inefficiency in cooling; for this reason, the typical functioning of the appliance will be highly jeopardized.
2. Overload- your refrigerator has a particular capacity. If you stock foods beyond this capacity, the compressor will not completely run; for this reason, causing failure of the entire system.
3. Drainage stoppage- when you see water pooling at the bottom of your fridge, the most common offender is a drain stoppage. This is an issue that our technicians can fix in minutes.
4. Failure of defrost heating systems
5. Relay failure- when this happens, the compressor will partly or totally stop working, and cooling will not occur.
What we can do
To us, it doesn't matter what has triggered the problem with your fridge. We are equipped with the current technology that helps us detect the cause of the problem in your appliance, figure out the series of repair options available, and pick one that fits your needs and your budget.
The reason why we have won numerous awards over the years is that our services are complete, and we will never refer you to another professional because an issue has become too complex for us to fix. If other service providers have told you that the issue with your refrigerator is too big to deal with, bring it to us, and we will do what we can to repair it.
We encourage you when to replace
In some cases, the appliances in our facilities get damaged, and it becomes difficult to fix them. Here are some instances where we will advise you to replace your fridge;
• When your refrigerator is too old, and constantly present problems
• When you have to deal with the very same issue from time to time
• when the repair cost will be more than the expense of replacement (though this is extremely unlikely).
We are a refrigerator repair professional who takes customer interests before our own. For that reason, we will not take your refrigerator for a week, and try to repair it if the issue can not be repaired. Keep in mind, we shall not charge you for a service we have not offered. Therefore, when we advise you to replace, we shall not charge you a penny. The suggestions come free of charge!
Affordability is key.
A refrigerator is one appliance that gets faulty at its own time. It does not give you a caution. You wake up in the early morning to get something for breakfast when you open it, you are invited by a nasty odor. We understand that you do not have cash you had set aside for fridge repair, and this is the reason we present the most competitive pricing strategy in the market.
When we examine your issue, we will discuss it with you. Given that we have a variety of repair options for every problem, we will have the ability to provide you with a free price quote that conforms to your budget.
Trying to find a refrigerator repair professional who will provide you with extremely tailored services? Get your phone and call us, or request a callback. We shall provide help in less than 24 hours.